Services to Business
Collaborative Research
Knowledge Transfer Partnerships (KTP)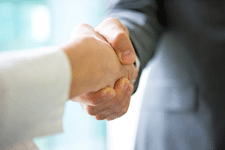 KTP involves the formation of a partnership between your business and a University, enabling you to access skills and expertise to help your company develop.
The partnership also involves one or more graduates to facilitate this transfer of knowledge. The graduate works within your company on a project central to your needs and is jointly supervised by company personnel and an academic from the participating University.
Between Aberystwyth and Bangor Universities we have more than 20 years experience of running KTPs. Bangor is one of the few institutions to receive three coveted UK wide Government recognition awards for its work and have successfully delivered over 100 KTPs.
What are the benefits for participating companies?
Business performance outputs vary from case to case, but the latest information available, indicates that on average a business can expect:
An increase of over £220,000 in annual profits before tax
The creation of three genuine new jobs
An increase in skills of existing staff
What type of organisations can participate?
Businesses of any size and from any sector including 'not for profit' and public sector organisations may be eligible to participate in a KTP project. To date, Aberystwyth and Bangor Universities have engaged in projects relating to:
IT Development (software, website & systems development), Chemistry (chemical, pharmaceutical & production processes), Business Development & Marketing, Creative Industries & Music, and a host of other disciplines.
Download this information as PDF
Request a pack of all current opportunities
Aberystwyth University

Christopher Heidt

Contracts & Operations Manager

E: servicestobusiness@aber.ac.uk

01970 622385

Bangor University

Tudur Williams

Business Development Manager

E: servicestobusiness@bangor.ac.uk

01248 388492
0800 032 5533